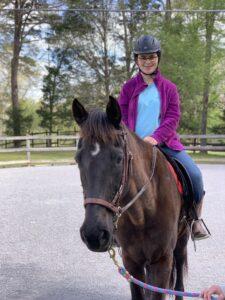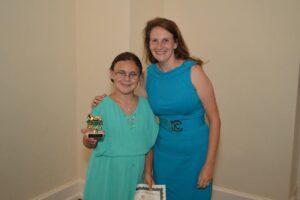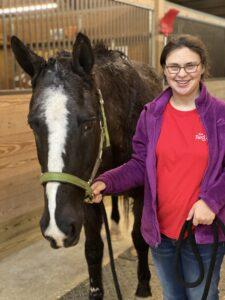 One warm sunny Monday morning my mom and I went to The Red Barn. We did chores like dusting and sweeping. Then, I rode on a horse named Black Flight. The beautiful horse and I trotted and strutted on a trail ride. Lastly, I take the saddle, bridle, squared pad, and the box that has a curry comb, hard brush, soft brush, hairbrush, and hoof pick. After I put the tack up, I hugged Black Flight two times. The Red Barn stands as my favorite place, full of beautiful animals. 
I enjoy the different textures of all the animals at the barn. A glamorous small female cat with soft fur touched and talked to me when she trotted toward the goats' hut. She jumped the high fence so she could play with all the striking fluffy goats and mess with their plain wet food. Then she walked up to the very lovely furry bunnies. The black, brown, and white bunnies have a cute massive play area. The black one is my favorite one because she has a clever and witty way of life. The different textures are very unique to me. 
I enjoy the different appearances of the animals at The Red Barn. After the cat met the bunnies, she saw the birds fly by and a small bat trapped in the barn. The next day the bat flew back home in the dark creepy caves around mountains. When the bat flew away, a big group of horses galloped free until they were thirsty. 
I enjoy some of the smells from the broad barn. The elegant horses went back to The Red Barn to eat their awful stinky food. The horses ate hay and oats. The bunnies had a fancy crisp carrot cake and sweet carrot pie. And the goats had fresh hay and scrawny tree limbs. We had a lot of sweet homemade cookies to eat, and they were crunchy.
The Red Barn has grand sounds that I like. The air sounded peaceful with the birds singing a humorous song and some of them are gifted songs. The party's in the merry barn where you can hear the brilliant horses neighing at a lot of people. The Christmas party and Bluegrass & Burgers are two of the events. In the afternoon you will hear a long high-pitched shrill chirping from a lot of birds. 
My favorite place stands as The Red Barn. I am happy when I am with all the animals. When I ride it feels peaceful because I am alone on the horse. The barn has a lot of fun activities to do which makes me want to go back often.