Cpl. Anthony Clay Ward Program for Veterans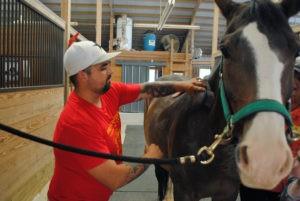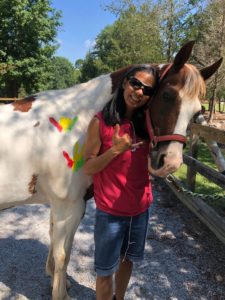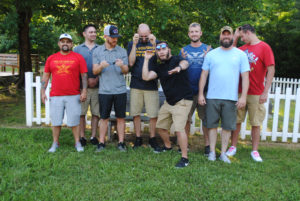 A note from Cpl. Anthony Clay Ward's mother, Debbie Ward
Our family became involved with the barn in 2013 when our youngest child, Abi, began riding. Our son, USMC Cpl. Anthony Clay Ward, died by suicide in 2009, and we were still reconciling the loss of our son. The Red Barn touched our souls.
During our healing process, I became acquainted with many of Clay's Marine brothers, and in 2015 this awesome group of men decided to run 6 miles in our son's honor. After sharing this with Joy, she offered to host a 10k in our son's honor. From that year forward many Marines and their families have come from all over the U.S. to run!
As we gather each year, deep healing takes place. We share. We laugh. We fondly remember. We visit the barn. The barn has helped facilitate healing among these veterans who are so dear to our hearts.
We are so grateful to Debbie Ward, her family, and Clay's Marine brothers and sisters for their dedication. Let's continue Clay's legacy and serve our nation's heroes well.
Will you please help a veteran and their family come to the barn?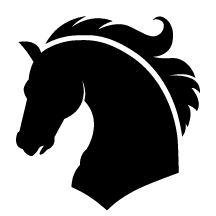 Interested in participating in our veteran's program? Fill out the form below and a staff member will be in touch as soon as possible.