The Red Barn has some exciting new classes coming up over the spring and summer terms! Parents, your child will be tricked into learning while having fun in a beautiful and safe atmosphere at the barn.
There will be paperwork to fill out for new students, and some may be asked to attend an evaluation in order to sign up for the class. Payment in full is also required to reserve your child's spot. Sign-ups are on a first-come, first-served basis. At this time, all classes are full and accepting waitlist students only. 
Simply fill out the interest form, and a staff member will be in touch ASAP.
Scholarships are available based on financial need.
Job Skills (Ages 14+)

Join us in learning about the "soft skills" often required in a work environment. Students will participate in age-level discussions about time management, teamwork, organization, and quality control. Discussion time is followed by hands-on work with mentoring. 

Work activities are outdoors and involve manual skills. Students will need to be able to follow safety rules and work without 1:1 supervision. 

Dates: Tuesdays and Thursdays, June 6 - August 10

Time: 9 - 11 

Cost: $200

Brain Builders (Ages 3-6)

Join us for Red Barn's Brain Builders. Through games and playful activities, children can practice and strengthen important executive function skills that will help them throughout their lives, including learning to focus their attention, strengthening their working memory, and developing basic self-control.

Our theme each week will follow some of our favorite books.

Dates:

June 6, 7, & 8 – The Barnyard Dance

June 13, 14, & 15 – Jump Frog Jump

June 20, 21, & 22 – Oink! Moo! How do you do?

June 27, 28, & 29 – One Duck Stuck

No class week of July 3

July 11, 12, & 13 – The Big Blue Truck

July 18, 19, & 20 –  Head To Toe

July 25, 26, & 27 – The Very Busy Spider

Time: 2 - 3:30

Cost: $75 per week

Summer Ponies and Pencils (Grades 1-3)

Ponies and Pencils focuses on kids with sloppy handwriting.  Activities with the horse focus on timing and spacing.  These skills are then transferred to letters and words while writing about our adventures with the ponies.  This program is designed for children who have a basic concept of forming letters but are struggling with legibility. 

Dates: Tuesdays, June 13 - July 25 (7 sessions)

Time: 10 - 11:30

Cost: $100

Summer Resilience Reins (Ages 10-14)

Resilience Reins is an inclusive, psycho-educational curriculum designed to help children develop resiliency and equip them to become leaders within their communities. This seven-week curriculum partners youth with equines through unmounted activities like grooming, leading, and observing. An optional benefit of Resilience Reins is the Parent Cafe which is held at the same time for parents and caregivers. Parent Cafe is a facilitated discussion group that allows parents to learn more about the five protective factors that families need to be resilient. 

Dates: Wednesdays, June 21 - August 9 (8 sessions)

Time: 9:30 - 11

Cost: $100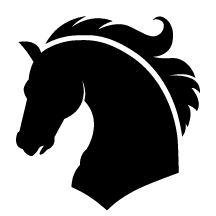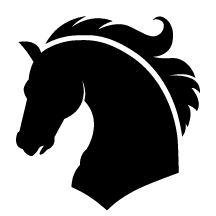 If you are interested in signing your child up for any of the above classes, please fill out this form in its entirety and submit. A staff member will be in touch with you shortly.
Interest in Upcoming Classes
Spring and Summer 2023 Class Interest Form