The Red Barn has some exciting new classes coming up over the fall term!
There will be paperwork to fill out for new students, and some may be asked to attend an evaluation in order to sign up for the class. Sign-ups are on a first-come, first-served basis.
Simply fill out the interest form, and a staff member will be in touch ASAP.
All classes in the fall of 2023 are offered free of charge.
Careers Class (Ages 14+)

Do you want to be at the barn all the time? Come learn about careers that will let you do just that! We'll talk about how to become a vet, dentist/farrier, barn manager, and riding instructor. 

Dates: Saturdays, September 23 - October 14

Time: 2:30 - 3:30 pm

Stable Re-Actions (Children 9 and older with parents)

On Wednesday mornings, October 4th - 25th, children and their parents will work together with horses to understand how our bodies respond to stress and how we can get back to a state of calm. Horses intuitively maintain their emotional equilibrium, so we'll observe and interact with horses to learn from them. Both parents and children will gain insights into the science behind these strategies and how to use them at home. 

Dates: Wednesdays, October 4 - 25

Time: 9:00 - 10:30 am

The Red Barn Garden Club (Adults and kids of all ages)

Love to garden? Then come to the barn on Tuesday mornings to help with our gardens. Spend some peaceful time at the barn to make it beautiful as we learn about gardening by planting flowers and fall vegetables. Parents must stay on-site with their children.

Dates: Tuesdays, September 12 - November 7

Time: 9 - 10:30 am

THIS CLASS IS FULL FOR THE FALL TERM.

Teenage Boy Social and Work Group (Boys Ages 13 - 18)

Is your teenage boy looking to both make friends and do some volunteer work? Have them join us for our social and workgroup!  We'll do a chore at the barn and then spend some time hanging out together with the horses.

Dates: Thursdays, September 14 - November 9

Time: 10 am- 12 pm

The Red Barn Adventure Bible Study (Adults)

Join us on Thursday mornings as we read devotional stories written by Anita Cowart, the person who first had the vision of The Red Barn. We'll discuss one of her stories each week and spend a peaceful morning praying for The Red Barn as we walk around the property. 

Dates: Thursdays, September 14 - November 9

Time: 9 - 10 am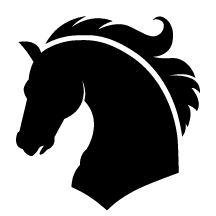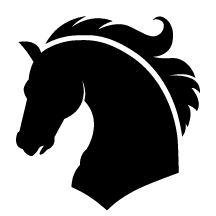 If you are interested in signing your child up for any of the above classes, please fill out this form in its entirety and submit. A staff member will be in touch with you shortly.
Interest in Upcoming Classes
Spring and Summer 2023 Class Interest Form