In 2015, Sutton Place Productions directed and produced a documentary about The Red Barn called "A Legacy of Love." Our gratefulness to them will never end! A limited number of DVD copies are available for a donation of $25. These can be purchased by calling 205-699-8204 or emailing info@theredbarn.org.
This documentary won the 2020 Equus Film Festival! The full-length documentary will be available here after December 14th.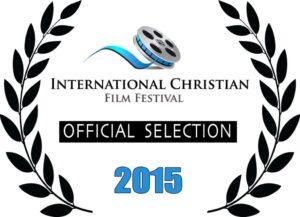 Original music by: Rick Sutton
Edited by: Christian Sutton
Executive Producer: Joy O'Neal
Directors of Photography: Christian Sutton and Rick Sutton
Produced by: Rick Sutton and Sheila Sutton
Written and directed by: Christian Sutton
Photo: Reid Pickett and Abby the horse
Chasing Down the Sky
Words and music by: Rick Sutton
Performed by: David Sutton
Produced by: Rick Sutton, David Sutton and Matt Miller
Chasing Down the Sky kid's choir:
Kayla Allison, Sophia Dailey, Keira Allison, Katie Green, Mark Allison, Mollie Kate Green, Seth Allison, Calla Gum, Angelina Dailey, Caroline Gum, Gabriella Dailey, Ephraim Joseph, Isabella Dailey, Justin Joseph, Veronica Walker
Special thanks to:
Barbara Joseph and Dr. Chris Walker
Our incredible Red Barn family of students, parents and volunteers
In Memoriam:
Americana's Flight and Abby

SuttonPlace Productions is a multi-media production company. For over 20 years we have specialized in producing documentaries and music videos, as well as web and multi-media events. We have always strived to bring heart and soul to every project whether it be a short web video or a feature length production. With the addition of Christian Sutton, our future plans are to expand to include narrative films, shorts and features for the big screen.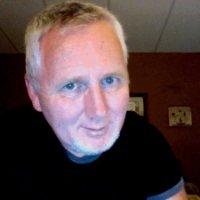 Rick Sutton is a professional producer/director who has 30 years experience in film and audio production. While his college background was in commercial music, his experience gained in television and video production with the Eternal Word Television Network gave him the skill set needed to make him one of the best in his field as a producer, director and editor.
Rick opened SuttonPlace Productions in 1995 producing documentaries, music videos, shorts and other multi media for clients ranging from the Alabama State Council on the Arts, UAB, and The Eyesight Foundation of Alabama to a host of other wide and varied clients. In 2008 Rick won a Communicators Award for directing the documentary, "The DaVinci Code: Revealed."
Rick is also a singer, songwriter and musician. He has performed in all sorts of settings, both large and small. His musical style is a blend of folk, blues and rock. He has written original music for films and produced albums for other artists as well as having recorded his own albums.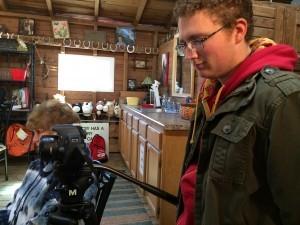 Christian Sutton is a 2012 graduate of the University of Alabama at Birmingham with a concentration in film. Christian has taught Acting for the Cameras classes with Personal Talent Manager Lynne Marks for Red Mountain Theater Summer Camps, did his internship with 20th Century Fox and produced several short films. His first full length documentary entitled "The Red Barn: A Legacy of Love" premiered in November 2014 at The Alabama Theatre in Birmingham. Christian joined SuttonPlace Productions in 2012 as a producer/director/editor.