Our programs offer something for everyone wanting to experience the healing power of horses. Click the links below to learn more about each specific opportunity. All programs are offered with scholarships available on a sliding scale based on income. Complete the form at the bottom of this page if you'd
more information about participating.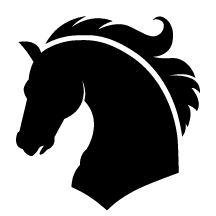 Therapeutic horseback riding lessons focus on proper riding position and riding skills. The strategies for riding skills are adapted based on the abilities of the rider. Riders come to the barn weekly for 8-week terms held in the fall, winter, spring, and summer.
Occupational therapy sessions are conducted by a licensed Occupational Therapist with specific training on how to safely incorporate the movement of the horse. Horses provide a rhythmic 3D pattern of movement that is used in an intentional manner to enhance responses to therapy. A prescription is required and sessions are scheduled individually.
Educational camps and classes give children a chance to participate in educational and recreational activities in an outdoor or virtual setting. These are scheduled at different times throughout the year and can be one-time camps or class that meet weekly during the term. You can learn more about upcoming camps and classes by clicking here.
Veterans and their families participate in any of our programs at no cost to them as part of the Anthony Clay Ward program for veterans.
Horse Sense helps law enforcement officers and children with communication disorders learn about each other while they also learn about horses.
Program Acceptance Criteria