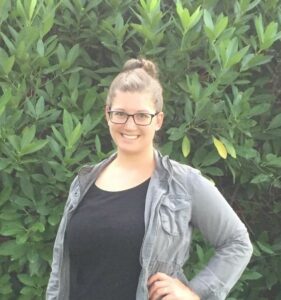 Rebekah grew up in blustery New York and chased the sun all the way down to Birmingham, Alabama. She serves as Office Manager at The Red Barn, so there's a good chance you'll correspond with her by phone or email! Since joining The Red Barn team she has thoroughly enjoyed learning all about horses and the magnificent benefits they offer. 
Joy O'Neal has her Master's Degree in Public Administration and is a certified consultant through the Standards for Excellence for Nonprofits.  She's also been certified as a CHA instructor and been trained by OK Corral and Natural Lifemanship.  But, it's her years as a barn mom that are most useful.
Alexis Braswell graduated from Birmingham-Southern College majoring in religion, with a psychology minor. She loves horses, horses, and working with children as they learn about horses.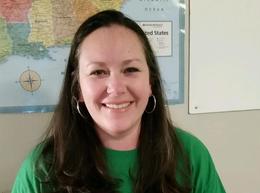 Shannon Horsley loves The Red Barn so much that she commutes electronically all the way from Mississippi to help us with our database and financial records.
Grace Butler's name fits her perfectly!  She grew up in Mississippi and California before settling in Alabama.  Grace recently earned her Associate's degree in Communications, and that is precisely what she does at the barn- COMMUNICATE. Hint, hint: You should invite her to speak to your group sometime!
Jerry Phillips is a man of few words.  Luckily for us, it doesn't take words to keep everything at the barn working!  He is the quintessential "grand-daddy" and loves seeing smiles and listening to laughter.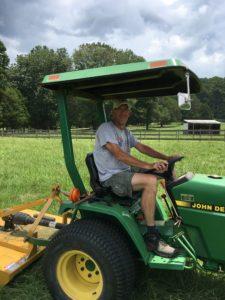 What do you call a minister who is a foster parent, can drive a tractor, work with horses, and fix fences?  A Red Barn employee!  
Connor Samples never thought he'd be working at a therapeutic equine agency, but knows that he's found his calling in life!  Where else could he combine his history degree from Furman, outdoor play, and working with children?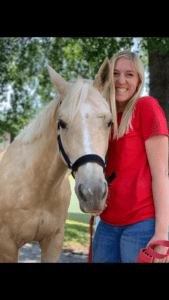 Sylvie has been riding horses since she was 12 years old, so was a shoe-in for the horse team. She has 2 horses named Cheka and Molly, but, SHHH- she's completely in love with Billy the goat! Sylvie is a PATH certified instructor and loves teaching and kids. She has 4 brothers and a recently adopted sister, so she has a big heart for what we do at the barn. 
MaryBeth graduated from Auburn with a degree in Animal Science and a focus in Equine science. She started taking lessons when she was 10 and loves all things horses- from cleaning stalls, to teaching and training, to showing Dressage or Hunt Seat. MB's favorite things are animals, Disney movies, ice cream, and getting to work with kids. She is excited to be working at The Red Barn and is continuing to work towards becoming a PATH certified instructor.    
Ellen Davis is an Occupational Therapist and PATH certified riding instructor.  But, she says that her horses Strawberry and Hank have taught her more than a formal education ever could have!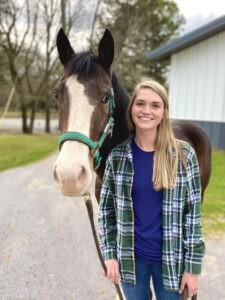 Ivey Wise began her journey at The Red Barn as a volunteer and a summer intern. She now serves as our Student Coordinator as well as a riding instructor. Ivey has such a passion for animals that she graduated from Auburn University with a degree in Animal Sciences. She loves spending her days filled with horses and children and is eager to continue working towards her PATH certification.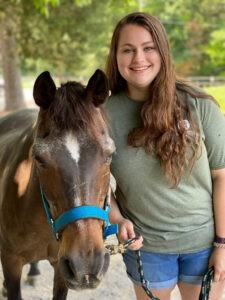 Hope Langkow originally moved to Alabama from her hometown of Bothell, Washington to attend Judson College, where she earned degrees in equine science and psychology. During her time at Judson, Hope did an internship at The Red Barn, and she loved it so much she never left! When she's not at the barn, Hope loves spending time with her own horse, cuddling her cats, and singing along to Disney music.
Stay tuned for exciting information about Erin Hall, Mary Bowman, and Jordan Belzer!